Hi friends. Today I decided to participate in a few challenges at Splitcoast Stampers of Sketch Challenge 426 (SC426) and Queen for the Day 154 (QFTD154), who is Angie. I chose Angie's CC218 Spring Flowers to CASE. I am so in the mood for spring of coloring beautiful flowers, spring paper and stamps. I have made a very happy card, literally, with soft, beautiful colors from my patterned paper. I hope you like this. I am not watermarking this card as it takes away the vibrancy when I have to do it on the other computer as you know, I can't watermark on this Mac yet! One of these days, hopefully, but let's keep crafting fun and honest as I don't want to see this in a magazine, which happens to me a lot and it's very frustrating.
Thank you so much for stopping by to visit me today and God bless you.
My Bible is 20 years old and is filled with notes from church sermons. I believe in expository teaching which is line by line, verse by verse, because as a whole, there's a great story to be told and the Bible reinforces itself over and over again throughout. Some of the notes I have for Matthew 26 talks about how John is the ONLY disciple of Jesus who did not die a tragic death. Those who died a tragic death betrayed Jesus. Peter truly repented of betraying Jesus and his life showed that. Remorse is feeling sorry for your sins committed against others and the Lord. Repentance is turning away from sin. Judas didn't repent and ended up being possessed by the devil.
I have repented over a sin that Jesus took care of over 8 years ago wherein I turned my back on it for almost 7 months after being delivered. That is dancing with the devil. But this time around, as like the last time, I had to make the decision to follow the real God. Repentance cleanses the soul. Don't justify sin because it only gets worse and will always assuredly destroy you. Those who are reprobate see no sin in their lives and they can play church all they want, but God knows your heart and what's in your heart is always brought forth in your actions and words.
There are 5 people who are no longer in my life by MY choice as they were very toxic to my well being in every way possible that were literally physically killing me by their behavior and the stress and drama that came along with it. One is reprobate confirmed to me by 3 pastors (the Lord confirms in 3s) and the other 4 are on the express train to hell. That is their choice, there is nothing I can do about it, I pity them and pray for them daily. Does this make me perfect? Of course not, keeping myself on path is a full-time job alone! But they choose to live a cult-like existence having no knowledge of truth. Then there's the ringmaster breeding hate, which is the spirit of the enemy. I am at peace with my decision to "save" myself. I use "save" in quotes because only Jesus saves. People who have true peace in their hearts and homes do not find it necessary, nor have any desire, to purposely hurt another with their words and actions, especially when they don't consider their actions towards another and justify harming them. Matthew 7:16…and you will know them by their fruit, i.e., the Fruit of the Spirit, Galations 5:22-23.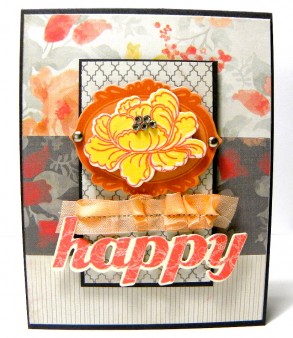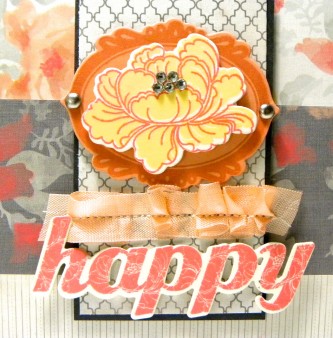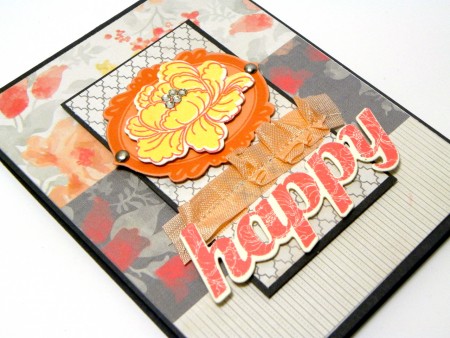 Stamps:
Pretty Peonies (Papertrey Ink)
Card Stock:
Melon Berry, Smokey Shadow, Soft Stone (Papertrey Ink)
Ink:
Berry Sorbet, Harvest Gold, Melon Berry (Papertrey Ink)
Patterned Paper:
In Bloom (My Mind's Eye)
Jewels:
Basic Rhinestones (Stampin' Up!)
Ribbon/Twine:
Peach Seam Binding (October Afternoon 5 & Dime Miscellany)
Brads:
Silver (Stampin' Up!)
Die-Cuts:
Pretty Peonies (Papertrey Ink)
Tools:
Big Shot (Stampin' Up!), Sewing Machine (Singer FashionMate)
Technique:
2-step stamping, die-cutting, machine stitching


Share on Facebook