Hey friends! How are you? I'm so happy to be back! I will catch you up in another post about my surgery, so come back this weekend and visit me as I also have a few other surprises for you too!
This card is for my design team work at the Clean and Simple Stamping Blog (Fall to Layout, FTL280). AS always, we had a perfect sketch to work off of and I decided to go a little farmish on you

I plan on making a video this weekend as to how to step up this card significatly and I have so many ideas for you! BUT, you have to be a newsletter subscriber in order to receive the stepped up version of this card. You can subscribe on the right sidebar so all of my blog posts go right to your email inbox. How convenient is that?!
This weekend is also when I will announce my winner for last week's prize on the blog here.
Tomorrow, on Friday, on February 28, Natasha will put up a new sketch so I'm sneaking this in just under the deadline. I like to do this sketch on Tuesday and use it for my Clean and Simple Tuesday Series. I was a tad busy on Tuesday getting my leg sliced open, so today I decided to overdo it and make this card. I will be on the sofa tomorow to pay for it, I can tell you that much, but I have some work that needs to be done while on the sofa such as putting away and organizing new stamp sets. Ladies at PTI, if you are listening, one stamp storage solution please and most of all, CATALOG!
So friends we're just going to take this little cow card and do a video and beef it up a bit – pun intended. LOL.
Have a blessed day!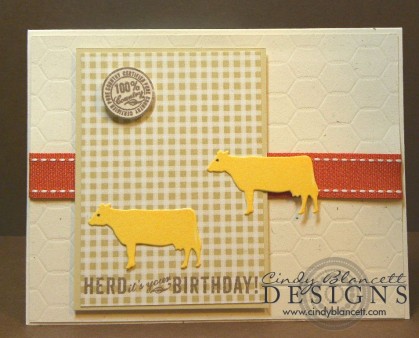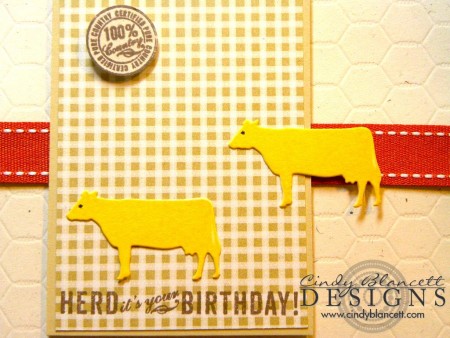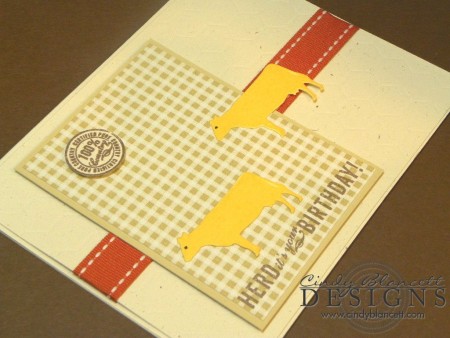 Share on Facebook

{ 1 comment }