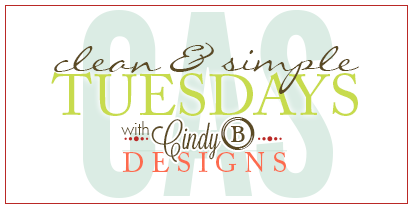 Hello there! I know — this card is diabetic sweet, but pretty stinkin' cute, if I say so myself. My cousin had his 1st birthday so I need to get this off to him in the mail today. I have like 300 cousins, seriously. I'm not going to mention that it's belated. He's 1. He doesn't care. He's getting a little extended birthday and something new to chew on — which is also the reason why there are no enamel dots or sequins on this card. When you send cards to little kids, be mindful of what you put on them for embellishments. Anyhow, just be careful.
This super adorable card came from the new Foxy Friends stamp set by Stampin' Up! and you can make all sorts of critters of a fox, raccoon, cat and even a reindeer (Christmas!) from this stamp set and even a forest scene. All of the images are solid, so no coloring and you can make very clean and simple cards from this stamp set with the coordinating punch and A Little Foxy Designer Series Paper Stack. The main colors are Calypso Coral, Dapper Denim and Smoky Slate, which allows you to make feminine or masculine cards. I do wish that there were coordinating dies with this suite of products. I just think that when you have an entire suite that coordinates, go all the way big and have die-cuts. Nothing beats the perfect crisp edge of a die-cut, nothing, not even an electronic cutting machine. I'm picky like that.
This entire card was made with the above Product Suite of A Little Foxy, than can be found on pages 56-57 of the new 2016-2017 Annual Catalog. If would like a catalog, please send me an email and I will be sure to get one sent to you.
The Christmas Catalog will be here soon and if you spend $150 between now and September 1 with me, you will receive a free Christmas Catalog in the mail, which also means that you will see it before most people do too 🙂 That's why ordering with me is always a good deal. You get a Thank You card and a FREE Make 'n Take.
Also, I'm having a tremendously huge $500 crafty prize giveaway on my INSTAGRAM where you can enter by August 15. Please read the details by clicking on the link above. Super easy to win. Just become a Follower and leave a comment. I have so much stuff to give away from various manufacturers with a lot of high end and limited edition products too. Cricut anybody?
Please remember the CARD DRIVE that I also have going on for Jacob Priestly that will be ending on July 31.
Thank you so much for stopping by to visit me today. I encourage you to enter my Instagram giveaway as above and please send a birthday card to Jacob.
I will see you soon for my next card and video. God bless and have a great day! If you would like to purchase any of the Stampin' Up! products that I used, please see the product list below or go directly to my online Stampin' Up! store and check out all of the great products you can get!

Cut a piece of Smoky Shadow card stock to 5-1/2 x 11. Scored at 4-1/4" to make a left side-folding A2 card.

Die-cut a piece of the mushroom-pattern from A Little Foxy Designer Series Paper Stack using MFT Die-namics 13 and adhere to the Smoky Slate card base with Snail Adhesive.

Tie a piece of 1/8" Smoky Slate Stitched Ribbon around the card on the left side knotting it towards the top left of the card and snip the ends into a "V."

Die-cut a piece of Smokey Slate card stock with MFT Stitched Square Die-namics and a square smaller piece of A Little Foxy Designer Series Paper Stack in the Pool Party stripe pattern with MFT Stitched Square Die-namics. Adhere fun foam to the back of the Smoky Slate card stock and adhere to the towards the top of the card. Adhere the Pool Party striped pattern square on top of the Smoky Slate square with Snail Adhesive.

Stamp onto Whisper White card stock the log image from Foxy Friends with Smoky Slate ink and fussy cut out. Adhere to the Pool Party stripe square using Snail Adhesive.

Stamp the fox and a separate fox head onto Whisper White card stock with Calypso Coral ink onto Whisper White card stock. Fussy cut out the fox body and punch out the separate fox head with the Fox Builder punch. Use one of the "face" stamps from Foxy Friends to stamp onto the face of the fox with Black Archival Ink. Adhere the fox head to the fox body with Stampin' Dimensionals. Adhere the entire fox onto the square as if it were sitting on the log with Snail Adhesive.

Stamp the Happy Birthday sentiment with Black Archival Ink onto the bottom of the card from the Paper Pumpkin Many Manly Occasions stamp set.



{ 0 comments }