Hey there stampers and friends. I made this card for my kids last week. It's not too feminine and not too masculine. It's right in the middle. I started this card on Saturday and just now finished editing it. One day I would just like to sit down and play for a little while. This card covers two challenges of MFTWSC186, which is My Favorite Things Sketch Challenge, and it also covers their July Color Palette Challenge to use Banana Split, Blu Raspberry, Sno Cone and Tangy Orange. They are all in there with no cheating. I used Lisa Johnson's (one of my favorite designers ever) Darling Dots, Fishbowl Die-Namics, Sea Life with the coordinating Die-Namics, and Banner Die-Namics for my tag on the side. I was hunting everywhere for my real sand but couldn't find it so I used real sea shells at the bottom of the fishbowl. I am so loving every Die-Namics that is stitched or pierced and am completely addicted. My tone-on-tone background uses, I'm pretty sure, a Blueprints Die-Namics with it stamped with Darling Dots in Sweet Tooth Pigment Ink and adhered directly onto the Blu Raspberry card stock. I'm surprised that I can't find what Die-Namics I used as I usually keep everything and all of the products that I use on a project until I get it blogged. I die-cut the fish bowl with Sno Cone card stock and then ran it through a Decorative Dots Textured Impressions Embossing Folder by Stampin' Up! and ever so lightly inked the edges with Antique Linen Distress Ink. I then die-cut the inner part of the fish bowl with Sweet Tooth card stock and stamped the very fun images from the Sea Life stamp set by My Favorite Things of bubbles and plants with Banana Split and Blu Raspberry Hybrid Ink. I laid down some 1/2" Scor-Tape at the bottom of the fish bowl and adhered my sea shells and added some Crystal Effects by Stampin' Up! to stack the sea shells. My fish are die-cut from the coordinating Sea Life Die-Namics using Tangy Orange card stock that I inked around the edges with the same color and I colored in the impressions with an orange glitter At You Spica Copic marker on the fins. I love how the die-cuts leave impressions for you. I used a Black 0.2 Copic Multi-Liner to draw in free hand eyes for the fish. My starfish is die-cut the same as the fish but I stamped the coordinating image onto the starfish with the coordinating stamp. The fish closest to the sentiment adds more dimension to this card with Stampin' Up! Stampin' Dimensionals.
I thought I would give it a try of using a very popular technique right now of using Crystal Effects as an embellishment simply by using this product to make dots on your project. I made some pretty big dots and some pretty big smears! The star fish was finished off with a Tangy Orange button in the middle. I tied some old hemp thick twine that I had in my stash around the top of the fish bowl twice into a bow. I die-cut a banner Die-Namics that I shamelessly put all into one pouch without the names with Sweet Tooth card stock and stamped a sand dollar with Banana Split Hybrid Ink and my sentiment with Black Licorice onto the banner and slipped it under my fish bowl. I think that looks pretty cool together. I then put the entire fish bowl onto Stampin' Dimensionals by Stampin' Up! and adhered it in the middle of my card. I think my favorite part of the card is the tone-on-tone Blu Raspberry with the Darling Dots stamped with Sweet Tooth Pigment Ink and die-cut with one of the Blueprints Die-Namics. The Banana Split color threw me off to be honest with you and I really should have used it for the bubbles to keep its use down to a minimum.
I have some appointments at home I need to take care of, with one of them getting on that OR table that I'm looking forward to before the 6-hour drive. I will turn the heat on very low on my seat. It is summer and 100 degrees. As I head north, the temps will drop, significantly, like 30+ degrees. That will help with driving for that length of time which is my max for driving before I fly. Now I'm down to 4 hours and I honestly have thought about taking a flight, but Bella and Zeke are coming with me. Bella is excellent in the car. She lays on her back and snores with her paws up in the air in her puppy car seat buckled in. She's good for the 2-hour drive down to the Bay Area from Chico; however, I have never taken her this far before. Then there is Zeke, my 11-year-old cat, who I'm pretty sure is going to meow the entire time and drive me absolutely nuts. I just hope that when we get there, Buddy doesn't bite him on top of his scalp. Seriously, that cat has had so many infections from Buddy doing that. Buddy is a one dog only as he's a rescue dog and has issues, but he is the best dog ever, besides my Bella. My daughter has a puppy too that's going to grow into a monster so this should be really interesting or hell. My husband was building dog cages today and I asked him to build one for Bella and I hope he did. She's the smallest and I don't want her getting hurt. She loves to play with all of her doggie friends at puppy daycare and gets along with everybody and every dog. Bella and the husband will have issues because he doesn't like the breed but he's going to get over that very fast and have an attitude adjustment.
So my friends, here is my card and I hope that you enjoy it. It's different than my usual style.
God bless you and make today count. Life is so precious. Today, July 29, my daddy passed away and it's one year now. I sure do miss him so much. I can't put it into words. Only after Jesus, he was my rock.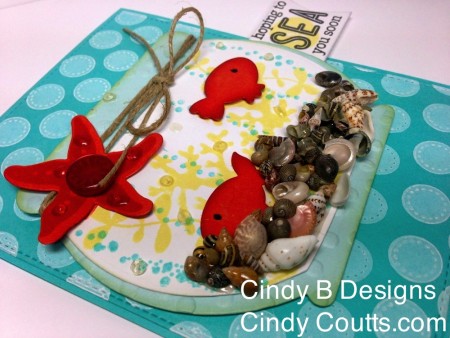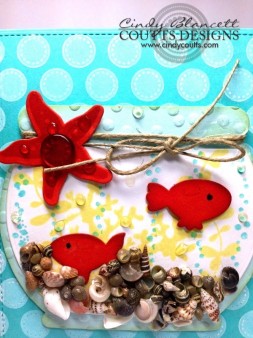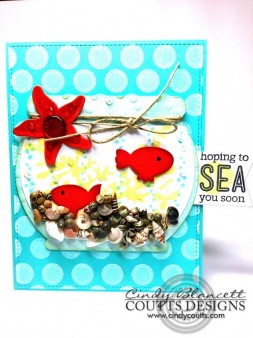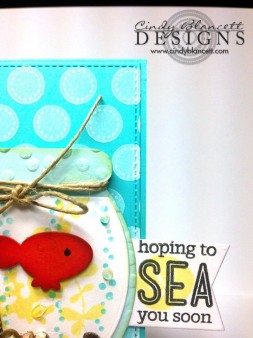 Matthew 19.

Shop Cindy B Designs Boutique. You will love the experience! Simply click on the shopping bag above and enter a world of beauty hand-crafted for you.
Need Stampin' Up! products? Just click on the button above to shop with me 24/7 from the comfort of your own home!

Share on Facebook

{ 0 comments }