Hi crafty friends. I have a few super busy weeks ahead of me and will be doing a lot of pre-posting. I am hoping during the downtime, if there is any, to get into Inlinkz so that I can start listing my supplies in a new and updated way. I will only link to shops for generic items that I personally order from and trust.
Today's card is made using WPlus9 Heartfelt Mix, Oatmeal card stock and Steel Mill card stock. I could have sworn I had their inks around here somewhere but as usual, my studios look like an F5 hit them, which is getting really frustrating to me and I feel like I will never get or be organized. I used Gina K. Designs Ink, which are a personal favorite of mine, and Distress Ink in Old Paper. I scored the Oatmeal card stock every 1/2-inch and roughed up the edges with a Tim Holtz tool designed to do this. My rope is from a Simplicity roll that I picked up at Joann's. I wanted a thick rope for this card since my images are large. Die-cuts are available for this stamp set and I did not have any problem lining them up at all, which is usually hard for me. I've had this card on the brain for weeks now and was glad I finally had a chance to put it on paper. It didn't take very long at all. I did all of my scoring, edging and inking before I hand drew a light line with a pencil to lay down my rope using Glossy Accents to adhere the rope to the Oatmeal card stock. Since this card is going to my son, roughing it up a bit distressing the edges physically and with ink clearly dictates this as a masculine card. I love the scoring I did mimicking bead board.
I'm on this personal loving beach decor items and the scoring reminded me of a cottage in a sleepy little ocean town with a population of less than 2500 that is just simply beautiful and the cottage would be my dream house too. It's only 1200 SF, 2 bedrooms and 1-1/2 baths, but there's a lovely little loft and a darling little breezeway to every crafter's dream space. A 1-1/2 car garage that has been totally gutted and made into the perfect dream room for me. Even the street name is Ocean Avenue. How perfect. This cottage was built for me, it's meant for me, and I'm already there in spirit. The beach cottage has been completely renovated and how the current owner decorated it and the materials she used in her renovation are exactly what I would have picked out myself, including the bead board kitchen cupboards. It's amazing and I think about that little cottage all day, every day. For once, I would have enough room with room to spare and would be able to leave my supplies sitting out as decor in my treasured junk that's clearly reflecting a new vintage style for me and I know it would really affect my work and add a completely new dimension to it having the right space to work in. I have never had a craft room that I can close the door to and not see it giving myself the away time that I need from it. It's the first place that I go and the last place that I leave and I to be able to leave it all behind when I want to leave without a trace, including leaving my mind there too. I really want that, of having a life outside of a craft room. I've been praying about that house a lot and have been in contact with the current owner several times. I dream to live there and sit on the little back porch looking out at the ocean and the beautiful landscaping in the yard. I would be so happy there. Two of my kids moved up there 4 months ago. I can see my life slowing down 100% and finally just enjoying it and looking forward to each new day in this journey called life. I can also see myself having a little book nook on the little patio to curl up with some tea or cappuccino and doing my daily morning Bible study snuggled up with a blanket and Bella next to me. I've been reflecting a lot lately about the next chapter in my life and on this one, I'm throwing caution to the wind. My former life was plagued with stress and worry, and, and, and, now I want to be freely me and just create without the drama, and like I said above, it will show in my work and I will create new art and things I would never imagine that I could do. Everything is so rush, rush and I'm so tired, tired of it. It's time for a change and I think I'm going to make one and LIVE! I can also see my health improving as well. I just feel and know in my heart that it would.
I am also going to start eBaying a significant amount of my crafty stash mainly consisting of old Stampin' Up! products, but I have an awful lot more too, such as Limited Edition Cricut machines (brand new and never opened) and cartridges. Regardless, I have some amazing products to sell with something for everybody. Click HERE for my personal eBay website.
All of my Cindy B Designs Boutique items are up in the Chico condo and since I have to be in Dixon for a week, I won't be able to put together the fabulous kits that I had in mind for you, but that boutique will be up and running fully stocked by May 1. That is where you will start to see a new side of me and my work. I have such beautiful prototype packaged kits for you to use on all of your work of any medium. I have hundreds of vintage used stamps, sacks, tags that I've made, twine, water colored items that I've crafted for you, a lot of Mixed Media embellishments using everything from Gelatos to Gouache, some of my treasured vintage junking finds all wrapped up into exquisite packaging. I will, of course, be adding the cards that I make a long the way too and focusing heavily on seasonal items as well and having them in the shop early enough so that you can be assured that your treasure will arrive to your doorstep in time. I will also have card kits and product shares for you too! So very exciting!
I have also done a tremendous amount of personalized wedding and baby paper crafting that you can custom order of everything from the wedding announcements to the Thank You cards. I have completed complete baby ensembles as gifts and have also created beautiful baby shower decor, invitations, Thank You cards and Birth Announcements. Please email me if you are interested in these services or any other services that you have in mind. I do excellent quality work and my extensive crafting resume reflects this. 2013 was a very difficult year for me with so much personal loss of people in my life that I love with all of my heart, including the death of my beloved father, but I am healing.
Now I would like to share with you the card that I made for my son. I do hope that you enjoy it and be sure to stop on by a few times a week to see what I've been up to. Thank you so much for visiting me today and God bless you.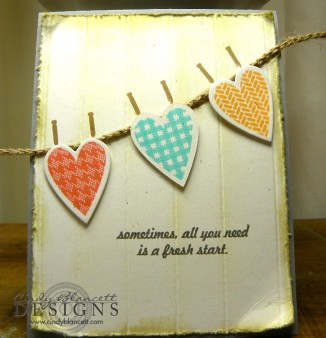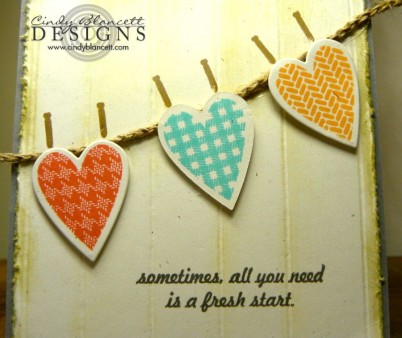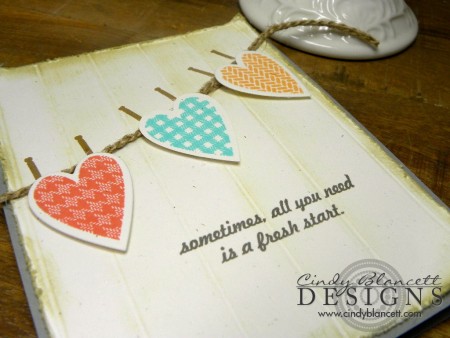 Shop Cindy B Designs Boutique. You will love the experience! Simply click on the shopping bag above and enter a world of beauty hand-crafted for you.
Need Stampin' Up! products? Just click on the button above to shop with me 24/7 from the comfort of your own home!

Share on Facebook

{ 0 comments }