Hi there stampers! Today I have decided to participate in a challenge blog that I founded about 5 or so years ago of Stampin' Up! Only Challenges. Today it's still going very strong and it's something that I'm very proud of. It's one of the most popular Stampin' Up! challenges and just take a look at the powerhouse design team they have. It's too much talent in one place almost.
Today's challenge is (SUOC103) #103, Make It Geometrical! I think I've done that with this card and I've kept it very clean and simple. I've debated on whether or not to tie a piece of white twine around the top and bow it at the upper left, but I think that I will leave it alone and use the "less is more" approach for this card. I challenged myself using the colors that I chose of 3 brand new colors from the In-Color series for 2014-2016 (Blackberry Bliss, Hello Honey and Tangelo Twist, a staple color that I never use for some reason (Old Olive) and another color that's pretty lonely of Bermuda Bay.
To house my Stampin' Up! ink pads, I use the carousel and alphabetize the stamp pads with the refills to each row on top in the tray. Less confusion for me and less hunting since I still am not organized in the slightest and I am going crazy because of that. I cannot work in chaos. At all. I have Tangelo Twist and Tangerine Tango right next to each other and the colors are almost identical. Once you get them on paper, they are different, but I have to be very careful and check twice to make sure I grabbed the right ink pad.
Why don't you hop on over to the Stampin' Up! Only Challenges Blog and make a card yourself to enter. I know that with the stamp set that I chose, it was definitely out of my box. Try something new today!
Thank you so very much for stopping by to visit me today and God bless you. Always make every day count and be sure to bless somebody else today – it could be an angel of the Lord.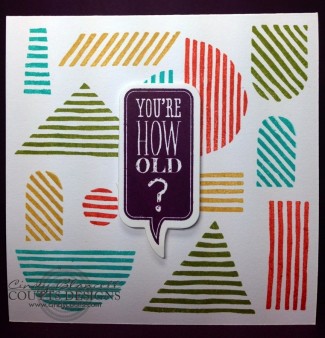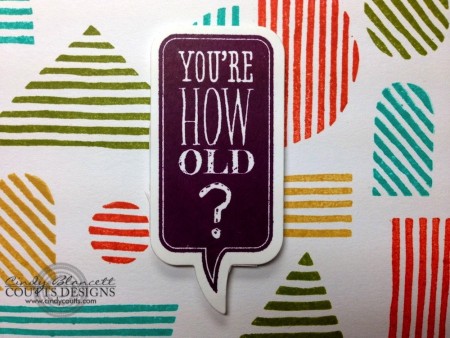 Check this out! You have to type in every single product you use every single time, but hey, it's for Stampin' Up! only and I'm cool with that! And, it will take you right to MY Stampin' Up! Online Store too! Uh, scratch out that Baked Brown Sugar and sub in Bermuda Bay. Sorry

I'm not starting that process all over again.

Shop Cindy B Designs Boutique. You will love the experience! Simply click on the shopping bag above and enter a world of beauty hand-crafted for you.
Need Stampin' Up! products? Just click on the button above to shop with me 24/7 from the comfort of your own home!

Share on Facebook

{ 1 comment }