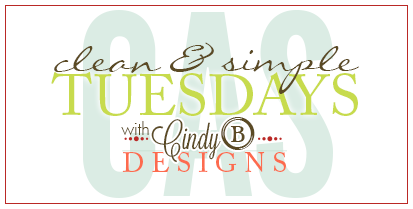 Hi friends! Thank you so much for stopping by to visit me today!
First, as I said in the upcoming video, thank you so much for your Get Well cards. Your kindness is overwhelming and I am so blessed to receive such lovely cards. I can't thank you enough. I have thousands of lurkers as I am provided with daily stats and I'm pushing almost 8000 hits daily! Can you believe that? I certainly can't, so you need to come out of hiding when I have my monthly challenge the first Saturday of every month.
I have a few classes coming up that you will enjoy. I have collaborated with Craft Classes Online, which is where many designers and educators, like myself, can offer you a wide variety of classes that will suit any crafting level and any need that you might want to brush up on or learn. It's all about quality teachers, no cliques, fun and learning. I am so happy to be a part of this wonderful organization!
I my first video in months today. I usually edit my videos in a 10-year-old Windows PC. However, it finally went to PC heaven and I was so OMG this is awful because I'm a total technology tard. It's bad. You all know that I just learned to watermark my pictures.
I have a video that's a terrible 37 minutes long somehow using stamps for a gift card ensemble. I know you will love the ideas and potential this card can have. Since I know nothing about this Mac, I did pre-prepare a lot and the video goes fairly smooth until I get to the bow. I love the Stampin' Up! Note Cards! They are so inexpensive! Go get some at my Stampin' Up! Store. The link is at the bottom of this blog post.
In the meantime, I'm going to share with you what I made until I figure out how to even Save the video and upload it to You Tube.
This ensemble will also be in my Cindy B designs Boutique! The Halloween Treat Bags will be in the boutique tomorrow. It's now 10 pm, 5 hours past my working hours and about my bedtime, but I am going to chill first.
Thank you so much for stopping by today to visit me. I appreciate all of you.

Proverbs 3:27-25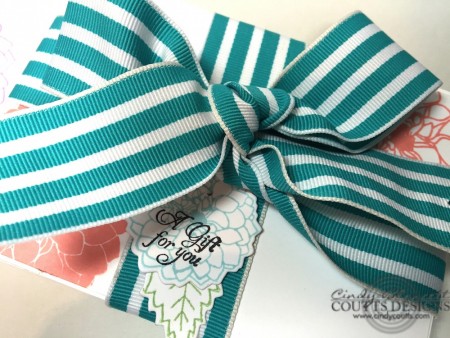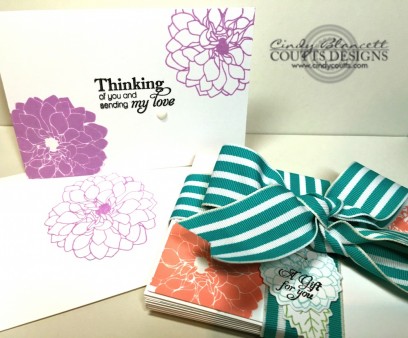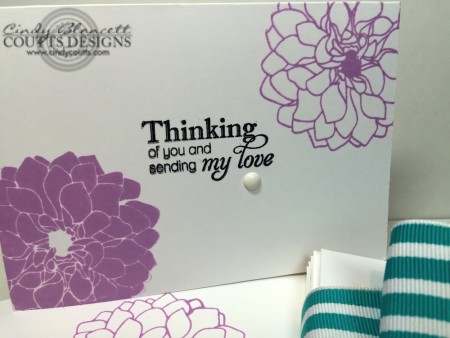 Hugs and blessings,

Shop Cindy B Designs Boutique. You will love the experience! Simply click on the shopping bag above and enter a world of beauty hand-crafted for you.
Need Stampin' Up! products? Just click on the button above to shop with me 24/7 from the comfort of your own home!

Share on Facebook

{ 1 comment }