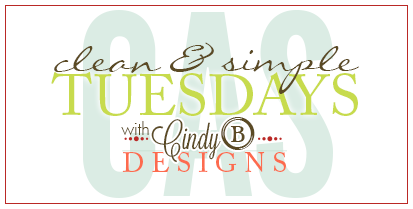 Hi friends. I have a quick and beautiful card for you today that can be so easily mass produced and fun to make. This is going to be one of the Christmas cards that I send out this years. It can be yours too as I plan on adding several sets of these cards to my boutique.
I also made a video too. I thought I had kept it in the 12 minute or so range…that didn't happen. It does go by very fast since we are always doing something. I was surprised to see it at 22 minutes. We complete an entire card – outside, inside and an envelope. The key to mass producing is to do one step at a time on all of the cards, such as cutting the base of your card, folding and scoring the base, cut down your Whisper White card stock to place on top of the base and so on.
I really hope that you enjoy today's card and give it a shot yourself. My monthly challenge is the first Saturday of every month and I let you know what it is in the video and the prize. So start getting your ink on!
Thank you so much for stopping by to visit me today and God bless you! I will come back and amend this blog post with all of the supplies I used and all of that other good stuff later today. I was supposed to be gone 10 minutes ago. I did want to get the pictures and video up before I had to leave for you.
Hugs and happy stamping!

It's coming! I always go through my Bible to find just the right verse.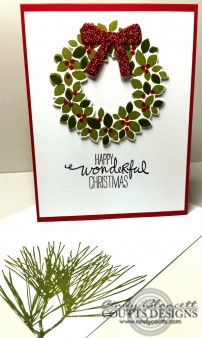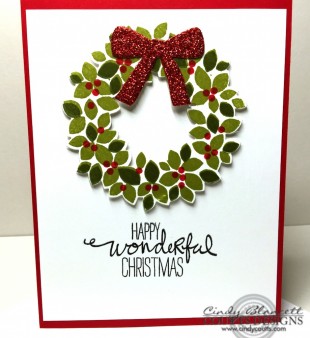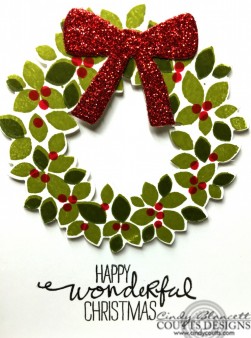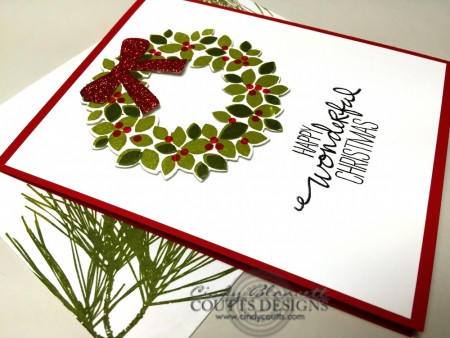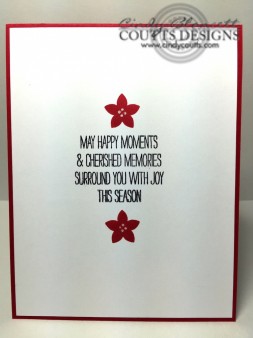 Blog post will be amended later today for you.

Shop Cindy B Designs Boutique. You will love the experience! Simply click on the shopping bag above and enter a world of beauty hand-crafted for you.
Need Stampin' Up! products? Just click on the button above to shop with me 24/7 from the comfort of your own home!

Share on Facebook

{ 0 comments }